SERVICE TIMES
IN PERSON OR LIVE STREAM 9:00AM (TRADITIONAL) AND 11:00AM (CONTEMPORARY)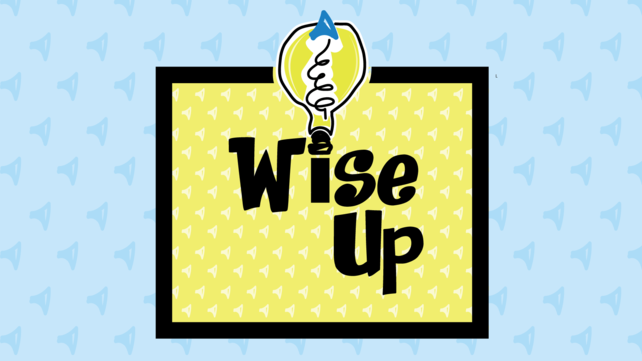 Dear Church,
We invite you to join us for Wise Up!, a ten-week journey through the book of Proverbs!
How many of you have made some really bad decisions in your life? Probably all of us, right? Consider choices we have made in relationships, in finances, at work, and at home that later caused us pain and regret and embarrassment!
How many times have you wished you could take back words you said in anger or in joking? Oh, my list is long of what I would take back! I can't tell you how many times I have put my foot in my mouth!
What if we could be wiser in the critical moment of choice, rather than simply regret our choices in hindsight? What if we could learn to live in such a way as to have no regrets? This is the journey from folly to wisdom and is the central aim of the book of Proverbs. In these next 10 weeks, we will be asking of God the same request made by King Solomon (2 Chronicles 1:10): "LORD, give us wisdom!"
This study is sure to make for lively discussion with a focus on application of wisdom to daily life. We highly encourage you to reach out to a few other people to join you in discussing the questions in this book. This could be your family, a couple neighbors or co-workers, a friend, or a small group bible study. We hope that it is fruitful to use on your own, but you will likely get more out of it and enjoy it more if you have at least one or two others to discuss with. If you would like help in finding someone else to discuss with, email Jessica at jkonker@mandarinpres.com.
May the Lord grant you His wisdom, that you might live a life of grace, honor, righteousness, generosity, and love!
Matt Robbins
Senior Pastor, Mandarin Presbyterian Church