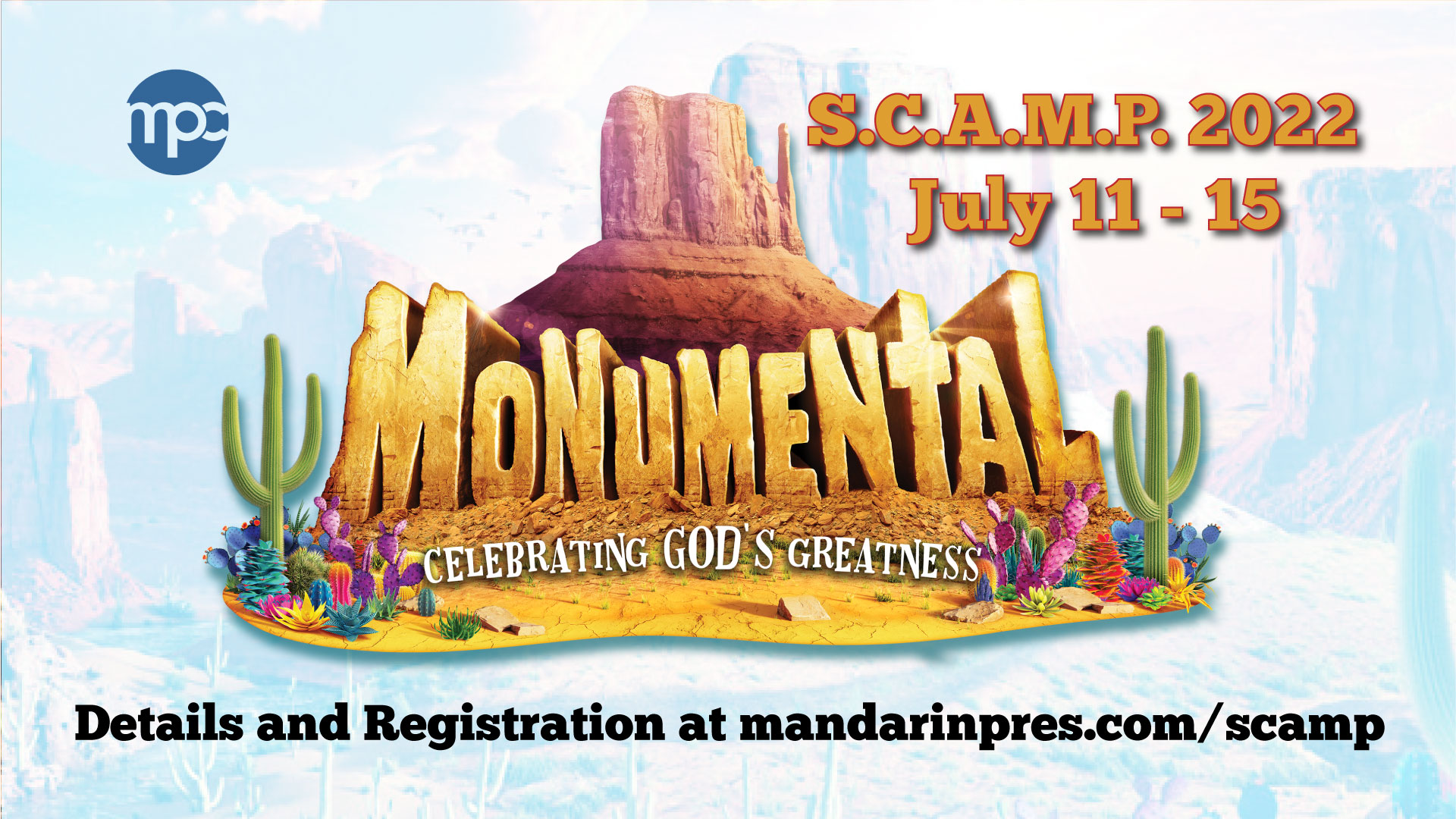 S.C.A.M.P is our way of doing summer camp at Mandarin Presbyterian Church!
This year, the theme is 'Monumental - Celebrating God's Greatness!', and will run Monday, July 11 through Friday, July 15 - 9:00am - Noon each day.
SCAMP is for children who have just finished VPK 4 thru 4th Grade. We have FRAT SCAMP for our 5th graders - a unique experience just for them as they head into middle school!
SCAMP runs from 9:00am – 12:00 noon and costs $24/child. We use both of our nearby campuses: Kindergarten and younger are at our Mandarin Road Campus and 1st – 5th Grade are at our Loretto Road Campus.
*Extended day is available with limited spots from 12:00 noon until 5:30p.m. Extended day is an additional $100 for the week regardless of the number of days attended. *Registration will close on June 30 or when we are full.

**As of 3/26/22 our Kindergarten and VPK campus is full.
**As of 4/12/22 our 1st - 5th Grade Campus is full.
You can add your kids finishing Kindergarten and VPK to our WAITIST at this link.
---
You can register as a volunteer here.
If you are registering as an adult volunteer and have kids that are finishing preschool 3 and under, we will email you the link for their registration separately.