---

We also will be offering our fourth Communication workshop with Craig and Marsha Myers! This workshop is designed to present proven concepts to help couples evaluate their current level of success in communicating, their ability to come to mutual decisions and move forward in harmony. The classes provide time for couples to practice the concepts presented and process what they have learned.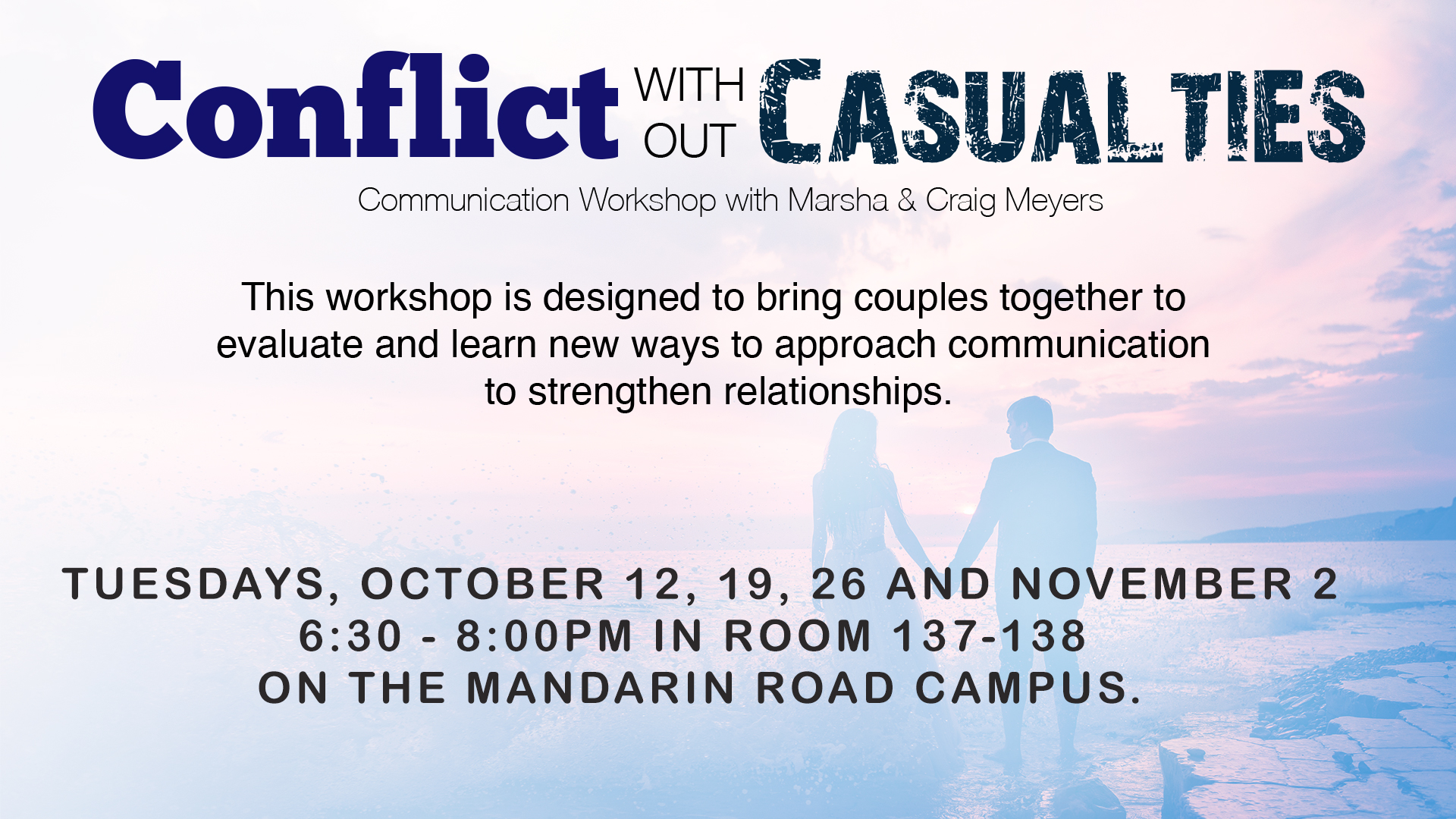 Conflict Without Casualties
This workshop is designed to bring couples together to evaluate and learn new ways to approach communication to strengthen relationships.
Craig and Marsha Myers, the facilitators, have presented this workshop to other congregations and to MPC couples. The course has received great reviews. Craig's professional experience as a therapist who has counseled with hundreds of couples has given him a unique perspective on the importance communication plays in marriage. Marsha's professional experience as a group facilitator and coach provides additional insight in the field of communication. As their marriage has matured over the years, they have found the skills and insights they present have aided their relationship to grow and flourish. They both have a desire to share their experience and knowledge with couples in hopes of strengthening and making marriage enjoyable and fun.
Dates of the seminar: Each Tuesday starting October 12th, 6:30 to 8:00pm. The workshop will be in Room 137-138 of the Mandarin Road Campus. Email Jessica Konker to sign-up for this workshop.