November 17 update:
We promised new info this week on Disaster Assistance! Here it is!
Trailer Construction Starting Week of December 5.
The construction of the shower trailer we will be building and then gifting to Grace UMC of Cape Coral will begin the week of December 5. That's right! Construction will be taking place at a warehouse in downtown Jacksonville. Do you have construction skills? Would you like to help by being an extra pair of hands by grabbing materials, and helping to hold things in place while the skilled folks finish the task? If so, please reach out to Pat Sullivan at lpsully@bellsouth.net. Let Pat know your interests and skills, and if there are certain days that work better for you than others.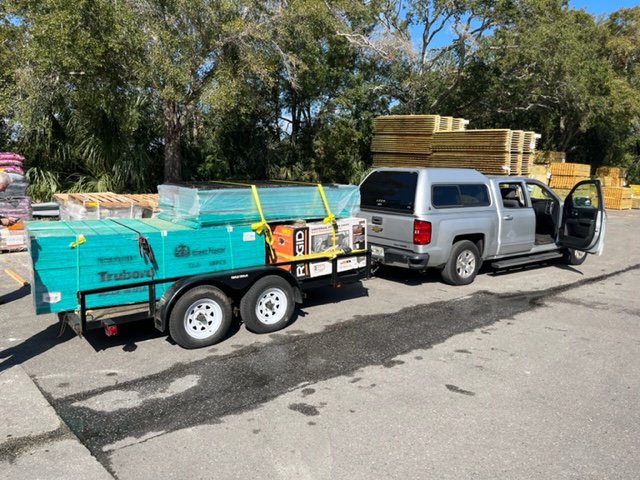 These small crews of 4 to 5 maximum will be working for about 6 weeks constructing and finishing the shower trailer. Someone will be needed each day to … you guessed it! Deliver the crew their daily bread. You will be given instructions on how best to feed them, deliver the lunch to the worksite, and get to see the trailer construction in action. This is the food coordination team. Let Iris Cruice know if you may be able to handle this hospitality need or are willing to help organize. Contact Iris at viriswood@bellsouth.net.
First mission trips to Cape Coral: December 5-10, January 15-20.
We would like to have the first adult mission team go to Cape Coral on December 5 after church and return on December 10. Our goal is to rebuild at least one unit with a crew of 4, while others clean out another modular home. Skilled crew needed for reconstruction, no experience needed for pull out! Food and lodging at Grace UMC are included. If interested, let Greg Cruice know. gregcruice@att.net, 904-576-6680. Can't make that trip? How about January 15 -20? We will be tentatively delivering the shower trailer, leaving after church, and working again through midday Friday, January 20. If interested or have questions, let Greg know.
How can I help financially?
The reality is, it takes funds to build shower trailers and to provide supplies. Constructing a trailer will cost about 1/3 as much as purchasing one would. We are being the hands and feet of Jesus and seeking to be good stewards of what God has given us. Any financial contributions would be great! Churches from Georgia, Colorado, South Carolina, and California have already committed to our efforts. A church in Georgia has dedicated its disaster collection to the MPC effort. A church in Colorado will be giving its Christmas concert proceeds to MPC's Disaster Fund. A church in South Carolina is taking a special collection throughout November to support what we are doing at MPC. God is blessing the Disaster Ministry. Feel free to give by check or cash and mark it as "Disaster Relief" or go to the MPC electronic giving site, find the "Disaster Relief" tab and share in the joy of giving! Thank you for your support!
November 9 update:
Last week we shared that four MPC covenant partners were headed to Cape Coral, Florida, and were meeting with the relief team at Grace United Methodist Church and visiting an area where Grace UMC is focusing its much-needed relief efforts.

Supplies valued at over $6,500 were provided to the Grace UMC relief efforts. The needs in Cape Coral and the Fort Myers areas have shifted from immediate items associated with hurricane help to the tear-out and reconstruction phase. Mandarin Presbyterian is seeking to be one of the supply channels for Grace UMC. The availability of supplies here, in Jacksonville, or along the way to Cape Coral/Ft Myers, is much greater than the high demand levels currently within the disaster areas.
The first shipment included 90 sheets of plywood, tool storage boxes, chemicals for mold remediation, gloves, respirators and replacement cartridges, sprayers, among other rebuild supplies. Included was a large shipment of basic food needs for the restocking of the Grace UMC depleted food pantry. Special thanks to the MPC Food Pantry for sharing some of the abundant peanut butter, jelly, and spaghetti sauce the Pantry had as a result of the Fall Festival food drive. Special thanks to Thompson Ace Hardware, (near San Jose and Old Saint Augustine Road) for making deep discounts available for the purchase of many of the items delivered.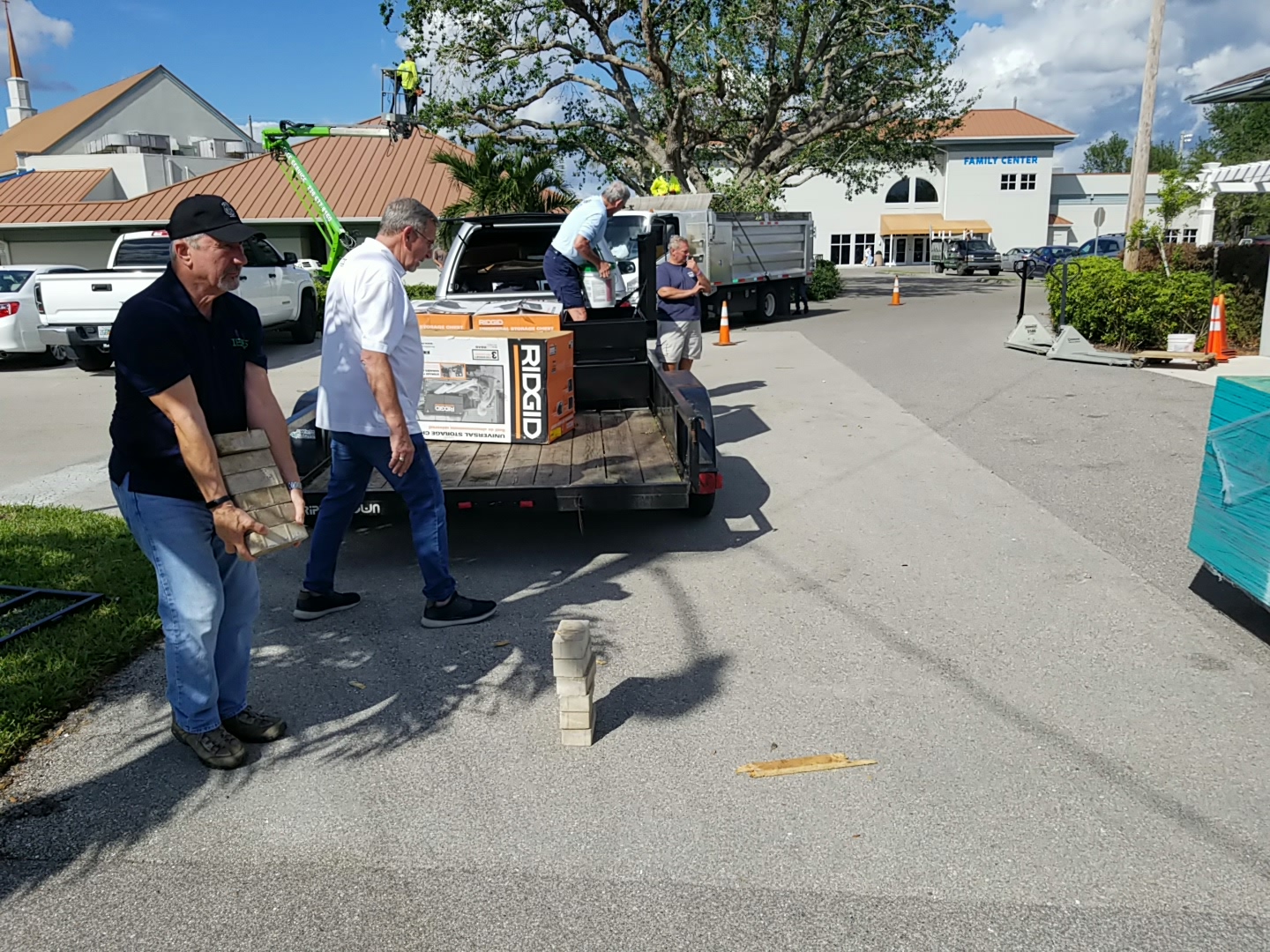 Beyond supplies, the trip also involved visiting the area where Grace UMC is focusing its relief efforts – a poorer area of Cape Coral where folks remain in modular homes that have been damaged and flooded by the storm. Grace already has a working ministry in the area and now seeks to help residents gut the interiors of the damaged homes and reconstruct them to more livable standards. MPC will be sending crews to the area to aid in the rebuild.
Relief efforts – a poorer area of Cape Coral where folks remain in modular homes that have been damaged and flooded by the storm. Grace already has a working ministry in the area and now seeks to help residents gut the interiors of the damaged homes and reconstruct them to more livable standards. MPC will be sending crews to the area to aid in the rebuild.
So, what now?
Since the visit, MPC has begun the process of procuring a manufactured work trailer that skilled volunteers from MPC will fabricate into a shower/washer/dryer trailer that will be gifted to Grace UMC. The trailer will be initially used to help with work crews staying at Grace UMC, and when the disaster recovery is completed, Grace UMC will then use the trailer for their work ministering to the homeless.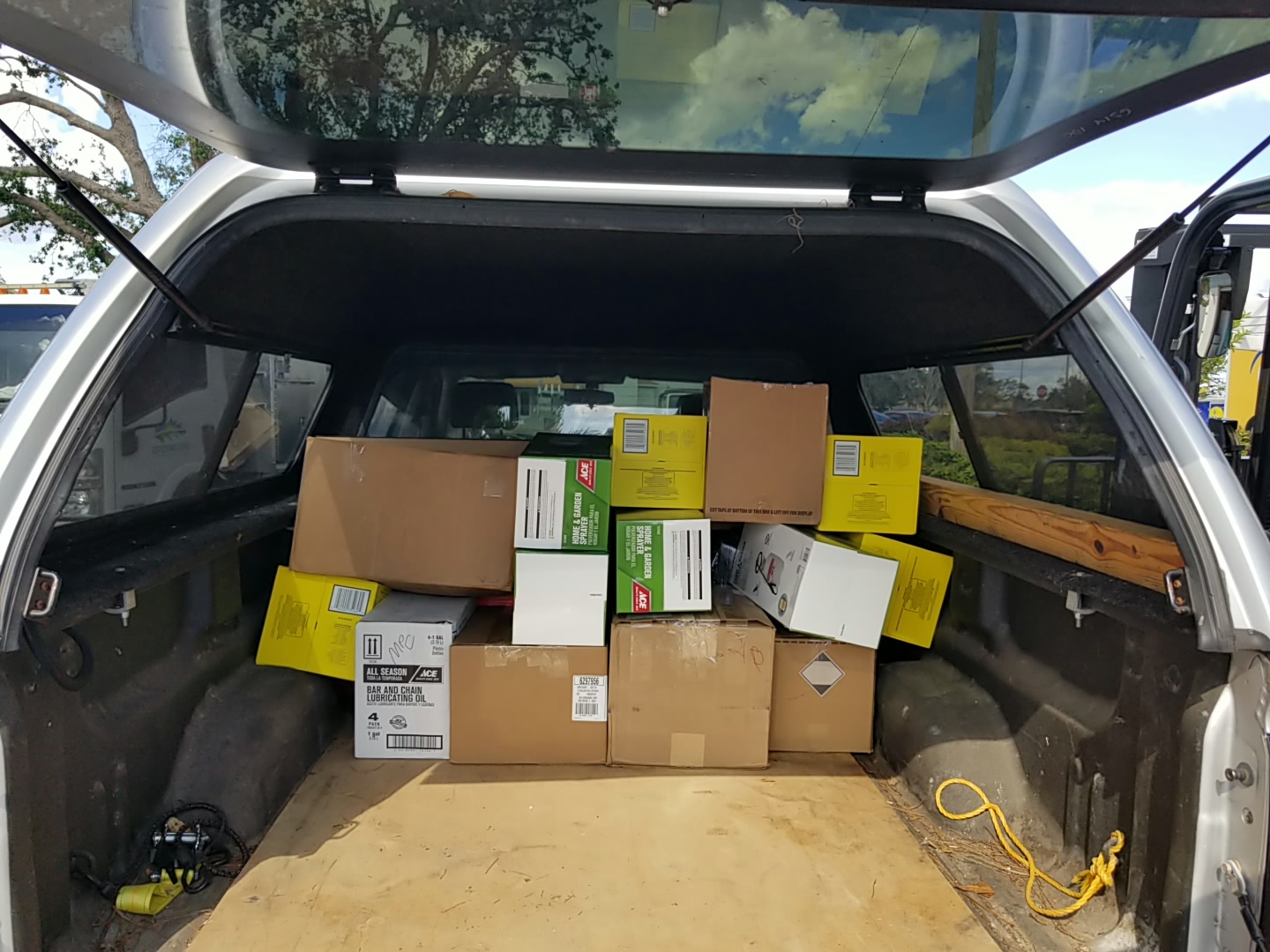 There are several advantages to building the trailer with servant-hearted sisters and brothers in Christ: a sense of being engaged in a Kingdom building activity that involves more than simply purchasing a trailer already built and, from a stewardship standpoint, building the trailer for less than 1/3 of the market price for a similar, new unit! We can build the trailer, thanks to the expertise and efforts of MPC volunteers, for $25 to $30,000! In essence, three or four trailers can be built for the price of one purchased unit.
We will continue to work on the supply chain needs of Grace UMC, while also seeking to help other churches taking a similar approach. Our goal is to identify communities of faith that are recognizing disaster needs within their local community that local churches can help address while building long-term relationships within the areas of ministry.
How can you help?
The MPC Disaster ministry will need the collective efforts of the body's time, talent, and treasures. Soon, volunteer opportunities will begin to be offered to the covenant partners and friends of MPC. Stay tuned for details that will be unfolding. Currently, if a special financial gift can be given to the Disaster Recovery Ministry of MPC it would be appreciated! Supplies and construction of the trailer require funding. Already ECO churches from Georgia, California, Colorado, and South Carolina have graciously committed to join us in our financial efforts to be certain we spread the light of Christ to the darkness of the disaster created by Hurricane Ian.
November 3rd -
The Session creation of an MPC Disaster Recovery and Relief Team was announced Sunday, October 30th, in worship. As the team is formed, the first opportunity for MPC to partner with a community of faith in the Hurricane Ian devastated area has already begun!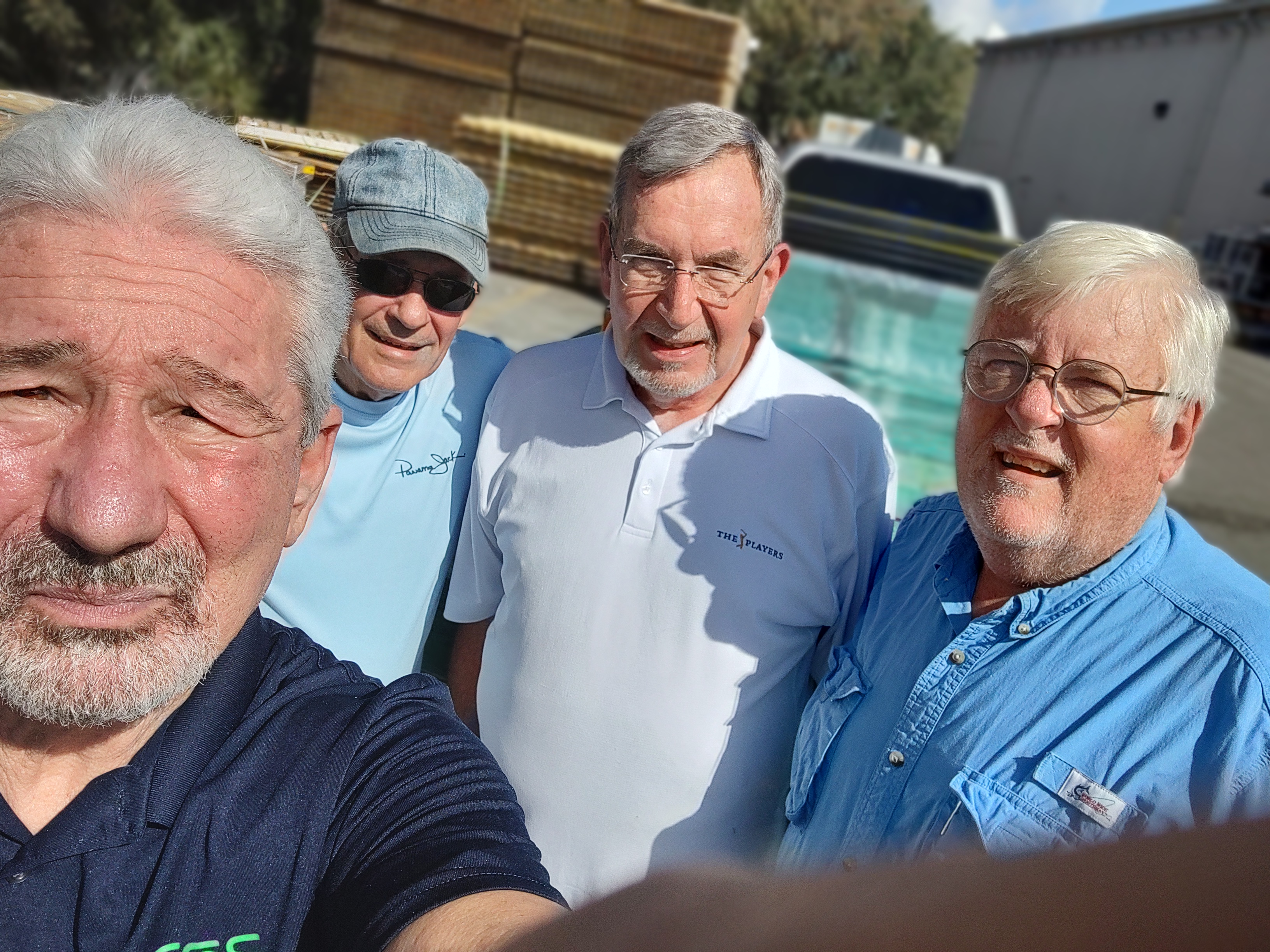 Pictured are Pat Sullivan, Tom Hughes, Jerry Althouse, and Greg Cruice, today, November 30th, as they begin the MPC relief effort by bringing construction supplies and needed food items to the Grace United Methodist Church in Cape Coral, Florida.
Grace UMC is the first of what will hopefully be many MPC relief partners.

Today's trip included such items as respirators for use in the cleanup and restoration efforts, plywood, mold controlling chemicals, supply chests for tool storage on the job-sites, and other supply needs. Food items included jars of peanut butter, jelly, cans of spaghetti sauce and chili. Special thanks to all who have contributed so far and to the MPC Food Pantry who provided some of the food supplies. The crew will also be visiting an area where Grace UMC is repairing and rebuilding over 100 modular homes that were devastated by the storm.

Stay tuned for how we, as Mandarin Presbyterian, will continue to offer supply chain needs, building a shower trailer for Grace UMC so they can host more relief workers, and send crews to partner in Grace's efforts to rebuild the modular home community.

Financial donations may be made on-line or through checks to Mandarin Presbyterian Church. If you are interested in learning more on how to be part of the MPC Disaster Recovery and Relief Team, contact Greg Cruice by email or call 904-576-6680.