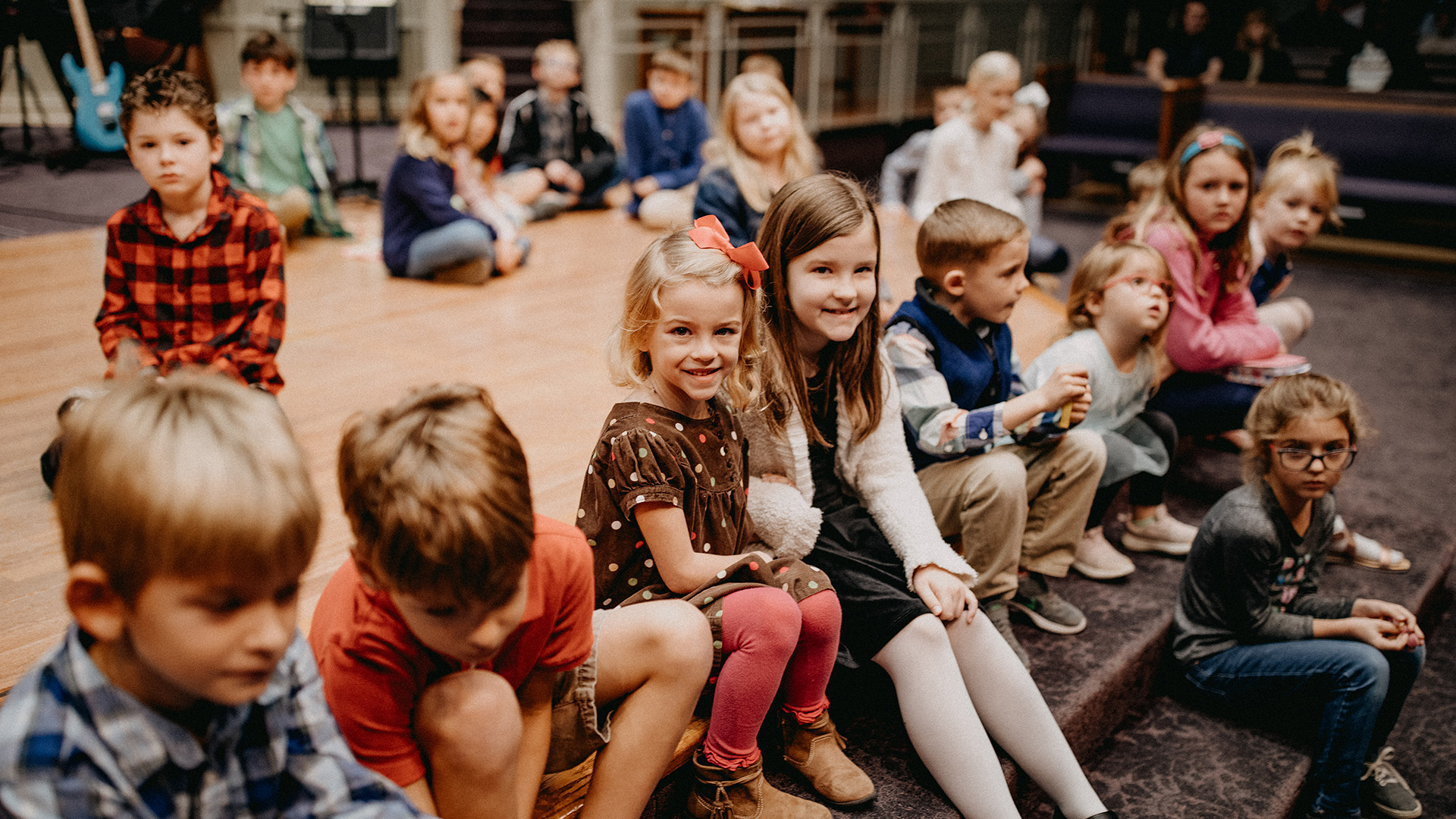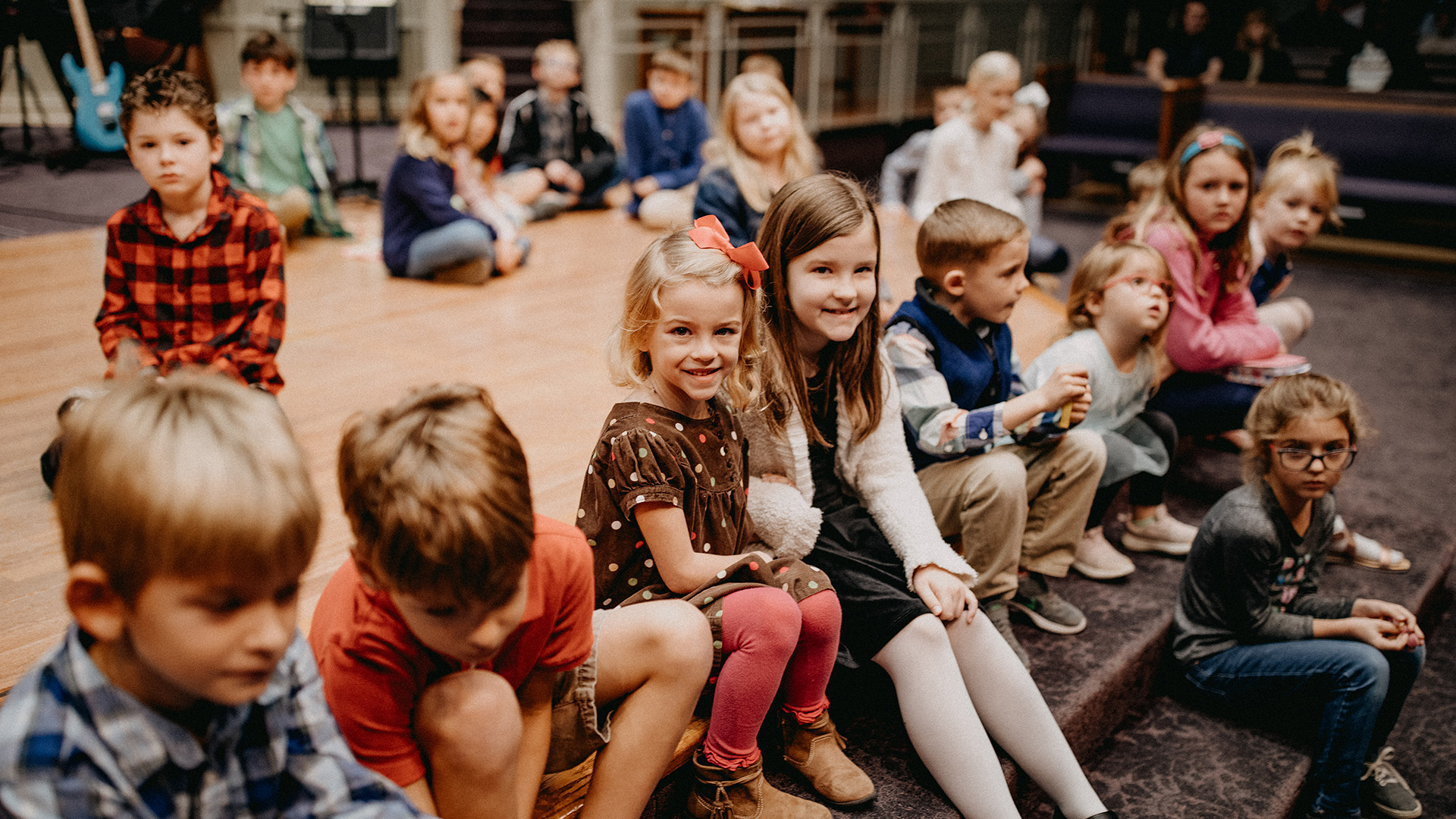 Mellanie Henderson

MPP Director

Wes Stafford wrote, "Every child you encounter is divine appointment," which Mellanie takes to heart. Being the Director of Mandarin Presbyterian Preschool (a.k.a. MPP) is an enormous gift. The daily joy she experiences as she works with 160 children and the staff is immeasurable God's handiwork is definitely displayed through the lives of these students and their families! Mellanie absolutely love this ministry! She and Craig (her husband) have two stunning daughters (one of which teaches at MPP) and five grandchildren. Mellanie loves photography, both portraiture and the world God created. One of her other loves is college football, especially FSU.

| | | |
| --- | --- | --- |
| | | |

Though Amy has called Florida home since 1995, she is an original Jersey Girl at heart! Amy graduated Monmouth University where she met her husband Mark and they have been happily married since 1993. Amy is the proud Mom of three, (all three went to MPP) son Zachary, and daughters Dylan, and Kaylee. She has been a 3 year old teacher since 2001 and considers her job a blessing. Where else can you play in the sandbox, build with Legos, color, paint & read Dr. Seuss every day?!? Amy loves to have family game nights, shopping with her 2 daughters, and traveling whenever she gets the chance.

| | | |
| --- | --- | --- |
| | | |

Kelly is a Jacksonville native who earned her Bachelor's Degree in Child Development at Florida State University. She has her husband JJ (John), have two children, Harrison and Annsley, former MPP students. Kelly is so thankful for the 5+ years she has had at MPP and loves teaching at the very same preschool she attended as a child! In her free time Kelly enjoys reading, watching college football, running and sleeping!

| | | |
| --- | --- | --- |
| | | |

Stacey was born in Bitburg, Germany. Her father is retired Air Force, so she moved around quite a bit as a child, but calls Florida "home". Stacey and her husband Paul have lived in Jacksonville since 2011. They have four daughters, Hannah, Madelyn, Sarah, and Kate. She was a stay at home Mom for over 20 years and was so excited to become part of the MPP family once all of her girls were in school (or at college). She is a member of Mandarin Presbyterian Church where she works in the nursery. She enjoys spending time with family, going to the beach, and watching Seminole football.

| | | |
| --- | --- | --- |
| | | |

Carolyn, though originally from New Jersey, has lived in Jacksonville for over 30 years, so really considers herself a southerner! She earned her Bachelor's degree from Jacksonville University. Carolyn and her husband, Steven have two children, Andrew and Stefanie (a former MPP student!) She has been at MPP for over ten years and is one of the VPK teachers. With two older children, she adores getting to spend time teaching her preschoolers! She also enjoys spending time with her family, friends, shopping with her teenage daughter, going to the beach and Florida State Football!

| | | |
| --- | --- | --- |
| | | |

Kristen grew up in Jacksonville and graduated from the University of Florida. She is married to Osborne and has been blessed with two daughters, Annie and Emmie, who attended or still attends MPP. Before having her girls, Kristen taught elementary grades in Gainesville, FL, Washington, D.C., and Nashville, TN. She is so thrilled to be returning to the classroom as an assistant in VPK. In her free time, she loves spending time with her family, going to the beach, reading and traveling.

| | | |
| --- | --- | --- |
| | | |

Elizabeth Clayton is North Carolina native, having graduated from Appalachian State University and University of North Carolina-Chapel Hill. She and her husband, Ward, have two children who are both graduates of MPP. Daughter, Monica, is a student at FSU, and son, Will, is a student at UNF. Elizabeth is certified to teach K-3 and is also a Speech Language Pathologist. She has held numerous music positions at her church. She is very excited to begin her tenth year as MPP's music teacher, and loves sharing her joy of music with the children. Elizabeth also enjoys yoga, dancing, visiting the beach and the mountains of North Carolina.

| | | |
| --- | --- | --- |
| | | |

Catherine was born and raised in Montreal, Canada with French as her mother tongue. She graduated from McGill University with a bachelor in management. She moved to the USA in 2006 and married her husband Adam the following year. Together they have 3 boys, Samuel, Walter, and Oliver (all 3 proud MPP graduate). She loved MPP so much that once her boys left, she decided to stay and become a classroom assistant! In her free time, Catherine loves traveling, going to the beach, swimming at the pool, going on bike rides and spending time with family and friends.

| | | |
| --- | --- | --- |
| | | |

Dottie has lived in Jacksonville for 9 years. She is formerly from Maryland where we worked for 22 years in the school system as an Administrative Assistant. Dottie has 5 adult children, 3 of which live in Jacksonville with their families. She is a proud 'Nana' of 5 grandchildren from the age of 3 to 7. Two of her grandchildren attended MPP and are now in K and 2nd grade! Dottie loves spending time with her family, going to the beach, exploring new places and reading. She feels so blessed to be a part of the MPP family. She loves spending time with MPP children as much as her own grandkids!

| | | |
| --- | --- | --- |
| | | |

Jane and Bob have been married since 1985 and Jane has been at MPP since 1998. Jane graduated from the University of Georgia with a degree in Early Childhood – a degree that has come in handy raising her 3 children: Kaitlin, Kelsey, and Matt. Kaitlin, a University of South Alabama graduate is married, living in Chattanooga TN. Kelsey, a graduate of Georgia Southern University; is married and teaching second grade in Augusta GA. Matt works at Patriot Logistics. All three children are MPP alumni! Jane loves all sports, especially college football. She also loves spending time with her family.

| | | |
| --- | --- | --- |
| | | |

Prior to discovering the many joys of Pre-K, Jeanne taught both middle and elementary school. As Pete the Cat says, "It's all good!" (meaning she liked every grade level— yes, even middle school!). In addition to teaching our fantastic four year olds, she serves as the curriculum coordinator for MPP. She attended Indiana University (MA) and University of Evansville/University of Illinois (BS). She and her husband, Steve, raised their two boys, Christopher and Patrick, in Jacksonville. Her youngest son, Patrick, who once went to MPP, lives and works in town, while her oldest son, Chris and his wife Beth, reside in Charleston with their two little precious boys. Jeanne enjoys trying new recipes, entertaining and gathering with friends and family whenever possible. She attends MPC, belongs to a Pilates class, two book clubs, a women's philanthropic group and has many hobbies. She cheers for the Gators and the Illini…the Gamecocks…the Seminoles…Clemson Tigers— she strives to embrace ALL the family teams!

| | | |
| --- | --- | --- |
| | | |

Tiffany was born and raised in Michigan, but has been a Floridian since 2006, spending the last 8 years in Jacksonville. She and Jake married in June 2008 and have three beautiful daughters: Olivia, Alaina and Isabella. All three girls are proud MPP graduates! Tiffany loves spending time with family and friends, being outdoors, playing tennis, golfing, relaxing poolside, going to the beach and shopping with her girls! Tiffany feels blessed to be part of the MPP family.

| | | |
| --- | --- | --- |
| | | |

Susan started working at MPP as a VPK assistant, and has now joined Mellanie in the office as an Admin Assistant. She has seen 3 of her 4 kids go through MPP, and loved every minute of it. She attended and swam for the University of Florida (Go Gators!) and graduated with a degree in Finance. Her husband, John, is in the Navy, and with all the moves and kids, she was blessed to be able to a stay at home mom for 14 years with their kids Ethan, Connor, Brendan and Ainsley. The next chapter after being home with the kids brought her to MPP, and she is loving every minute with this amazing, loving, and fun faith-based preschool. She also enjoys spending time with her family, reading, running, doing embroidery and sewing projects, swimming, cooking, and watching home improvement shows!

| | | |
| --- | --- | --- |
| | | |

Terry recently retired from Duval County Public Schools where she worked as a Speech Language Pathologist. Terry and her husband, Bruce, have one son, Colin, who attended MPP, beginning in Ms. Mary's "Mom's Morning Out" and stayed an "extra" year in the pre-kindergarten class. He graduated from Christ's Church Academy and from FSU and now is a pilot in the United States Air Force stationed in Japan. Terry loved MPP (and still does!) and could not bear to leave. She volunteered, substituted, and eventually gained employment. She has been at MPP a long time! She enjoys sewing, "Cricut-ing", reading, shopping, traveling and hanging out with her family and friends.

Lee Samuels

MPP Director in Training

Lee is thrilled to be returning to MPP as "Director in Training" under Mellanie. She is a Florida Cracker, born and raised in South Florida. She fell in love with North Florida while attending Florida State University, where she earned a degree in Early Childhood Education and met her amazing husband, Allen. She has worked serving young children and their families for more than thirty years in the public and private sectors. Lee's two, incredible grown children (Allen Jr and Emma) are both MPP graduates, and she was delighted to be able to teach at the preschool while her kids attended. In her free time, she loves to garden, cook, and spend time with her family. Lee and Allen enjoy hiking, biking, paddle boarding, and other activities that get them outdoors.

| | | |
| --- | --- | --- |
| | | |

Whitney is a NC native who also lived in Mississippi for a time but she is glad to call Florida home now. She has been married to her husband Brandon for 9 years and they have two very energetic boys, Cooper and Grayson. She fell in love with the "family" feel at MPP when her youngest son attended VPK and considers it a blessing to be able to work with the two year olds as a assistant. She has a passion for interior design and loves decorating her own home and helping friends and family with theirs as well. In her free time she loves spending time with her family especially a beach day with her boys.

| | | |
| --- | --- | --- |
| | | |

Lindsay and her husband Andy both grew up in Gainesville, FL and graduated from the University of Florida. They have been married since 2000 and have four children, Ben 14, Lucy 12, Olivia 9, and Haddie 5.Lindsay taught middle grades English in Duval County before staying at home full-time with her kiddos. Now that the youngest is a kindergartener, Lindsay is thrilled to be an assistant at MPP where three of her four children attended. She loves Jesus, family time (especially on the water!), Gator football, running and watching her children play sports.

| | | |
| --- | --- | --- |
| | | |

Vania was born in Los Alamos, New Mexico and moved around a lot as a child. In 1988, Jacksonville, FL became my home. Vania married Chuck in 1997 J and they have three daughters. She has worked in Early Childhood Education for over 12 years in the Mandarin area and has volunteered serving with churches from infants to Middle School age children for over 20 years. In her spare time, she loves sharing a mean around the table with her family, hanging out with 1 of her 3 cats, baking, gardening and hiking.

| | | |
| --- | --- | --- |
| | | |

Whitney is a Jacksonville native and she earned her bachelor's degree from UNF. She and her husband, Craig, have three beautiful daughters: Hadley, Olivia and Marleigh. Marleigh is a proud MPP graduate! Whitney enjoys spending time with family and friends, watching her children participate in sports and theater, and loves spending time on the water. Whitney feels blessed to be a part of the loving MPP family!

| | | |
| --- | --- | --- |
| | | |

Maria was born in Jacksonville but was raised in Ormond Beach. After marrying her high school sweetheart, Charles in 2002, they returned to Jacksonville. They have 3 wonderful children (twins) Michael and Anna and their youngest Abby. When she isn't running kids around to sporting events, she enjoys cooking, shopping with her girls, spending time with family, and walking their yellow Labrador, Daisy. After being a stay at home mother for the past 15 years, she feels very blessed to have become a part of the MPP family.

| | | |
| --- | --- | --- |
| | | |

Jessica was born and raised in south Florida. She graduated from the University of Florida and was a practicing Physician Assistant before becoming a stay at home mom to her 3 boys--Brooks, Connor, and Rhett--all MPP graduates! She enjoys spending time with her husband, Mike, and crazy boys, running (ask her how many marathons she's run), boating, the beach, and watching the Jags or Gators play! She loves MPP and getting to spend time with all the precious kiddos as we prepare them for kindergarten!!

| | | |
| --- | --- | --- |
| | | |

Candace and her husband Tim have been married since 1997 and moved south to Florida in 2012. They have two sons, Tyler and Chace (who is a MPP graduate.) She also has 3 sweet dog rescue pups, Ani, Obi, & Finn. Candace graduated from Stevenson University in Maryland. She enjoys working with children, watching football (Go Knights! Go Ravens!), going to the beach, Disney, photography and music. Candace feels very blessed to be a part of the MPP team as an Assistant Teacher!

| | | |
| --- | --- | --- |
| | | |

Laura was born and raised in Yorktown Heights, NY. She graduated from Quinnipiac University with her bachelor's degree and Louisiana Tech University with a Masters degree in Guidance and Counseling. Laura resides in St. John's County with her husband Allen and their two boys, Christian and Gabriel (who is a proud MPP graduate). Their dog, Diva, is very much part of their family too! Outside of working with children, Laura loves shopping, delicious food, cheering for the Jacksonville Jaguars, going to the beach, watching her boys play sports, working out and spending time in St. Augustine.

| | | |
| --- | --- | --- |
| | | |

Maria was born in Cuba and due to political unrest in the country her family moved to Spain when she was four years old. Maria lived in Spain for 5 years before coming to the United States. Having lived in Cuba, Spain and Miami, Maria is fluent in Spanish. She feels blessed that it was in Miami that she met her husband, Erik. In 1997, Maria and Erik moved to Jacksonville. Their children, Cassandra and Jake are both alumni of MPP. Maria has been a classroom assistant at MPP since 2005 and works for Mandarin Presbyterian Church in the nursery as well. She enjoys working with kids, spending time with family, traveling, cooking, gardening, shopping and having coffee with friends.

| | | |
| --- | --- | --- |
| | | |

Christina was born and raised in Roswell, GA and moved to Jacksonville a little over 11 years ago and currently resides in St. Johns, FL. Christina and her husband Glenn married in 2011 at Our Lady Star of the Sea Catholic Church in Ponte Vedra, FL. Christina and her husband have two precious little boys, Quinn (6) MPP graduate & Gavin (4) who currently attends at MPP. Christina has a B.F.A. degree, studying at GSU and AIU. She has always had an interest in teaching, spending her senior year of high school in a work study program teaching special needs children. Christina is an active member at St. Joseph's Catholic Church in Jacksonville, and has spent many years as a ministry leader and board member to the St. Anne's Moms ministry. Christina has passions for her family, friendships, Pilates, the beach and anything Sci-Fi or Marvel! Christina has volunteered, substituted and eventually gained employment at MPP. Christina feels blessed to be a part of the MPP team as the MWF Terrific Twos teacher!

| | | |
| --- | --- | --- |
| | | |

Andjela is originally from Bosnia but has lived in Jacksonville for over 25 years. She earned her Master's Degree at the University of North Florida and has had her Mental Health Counselor license since 2011. Andjela began her counseling career by working with children, and once she was able to assist in the MPP classroom last year, she quickly realized how much she loved it and could not pass up on an opportunity to join the incredible MPP team. Andjela and her husband Jesse have two sweet kids, Destin and Dia (current MPP student). She loves spending her free time with family and friends, traveling, camping, going for walks, reading, and snuggling with her dog Pebbles.

| | | |
| --- | --- | --- |
| | | |

Stacie's goal in teaching is to show God's love through the way that she loves the children. She has been working with two- and three-year-olds since moving to Jacksonville in 2010. Stacie graduated from California State University and married her husband Eric in 2007. They have one son who is currently attending MPP. Stacie loves creating, cooking, listening to podcasts, sleeping and most of all Jesus.

| | | |
| --- | --- | --- |
| | | |

Kelli moved to Florida in 1994 and shortly after met her husband Jason. They have been married for 23 years and have 3 children, Jacob, 21 Taylor, 18 and Abbie 15. Taylor and Abbie are MPP graduates. Kelli has been blessed to be a stay at home for the past 21 years and is excited to have the opportunity to be back in the halls of MPP as an assistant. She enjoys spending time with family and friends, volunteering and being "crafty".